Important Enrollment Information for 5th Grade Families
---
If your student is a current 5th grader at AEACES and is planning to matriculate into 6th grade at AEACMS, please read the following instructions carefully.
All current 5th grade students must apply as a new 6th grade student at AEACMS. This is the only way to guarantee your seat for the upcoming school year.  Here are the specific steps to do this:
Step 1
Log into your SchoolMint account
Step 2
Once logged into SchoolMint, click the green "Add/Edit New Student Application" button as shown in the screen shot below.
Step 3
This will start a new application. One the next page, make sure to:
a) Select your 5th grade student for the application
b) Select "Yes" for being currently enrolled in Albert Einstein Academies
This will ensure your 5th grade student receives the correct priority enrollment for current AEA students.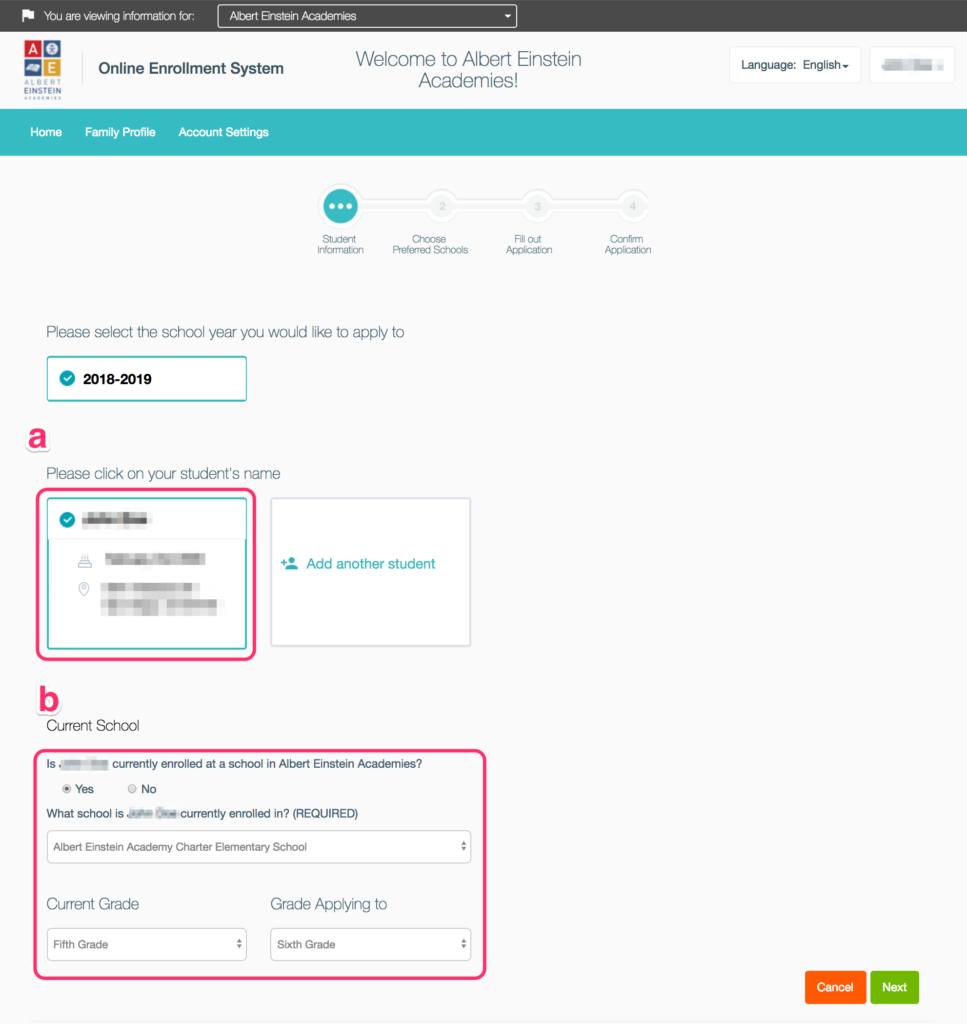 Step 4
Continue to follow the steps in SchoolMint to complete your application, then submit to finish.